The gaming industry is at an all-time high right now. In 2018 the number of global television and online audience for esports was 395 million. This number is projected to increase to approximately 600 million by the year 2022. If we speak of the revenue, the size of the esports market is currently at approximately $1 billion, and Newzoo projects this revenue amount to hit $1.8 billion by 2022. Maybe that's the reason why investors are finding this industry lucrative to invest their money. As per Deloitte, the total investment in this industry in 2018 was $4.5 billion, with a staggering 837% Year on Year growth.
With all these stats, you can see that entering the gaming industry is an excellent choice for your career. Already did that? Good. Now you are probably searching for a perfect WordPress Gaming and eSports theme for your upcoming website. If that is the case, you are at the right spot. In this article, we are going to discuss various WP gaming themes, their features, and their benefits. Ready to know all about it? Let's dive in.
This online gaming theme is suitable for creating a gaming and esports website. The latest design standard used in building the theme creates a premium feeling among its users. The dark color scheme is genuinely attractive for hardcore gamers. They can add unlimited teams and unlimited players in this theme. You also have the power to provide live streams and add sponsors. And the state-of-the-art admin panel gives you the ability to manipulate any function you want.
PixieHuge Theme Key Features:
This multifunctional WordPress esports theme costs you $49.
Respawn is a WordPress esports theme built on Bootstrap 4 framework. It works perfectly on desktop, mobile phone, and tablet. They claim to be the #1 esports gaming theme, and they have some pretty cool features to back up their claim.
Respawn Theme Key Features:
This theme costs you $59 with 6 months of free support.
When you hear the name PlayerX, the first thing that should come to your mind is "all-rounder." With its mesmerizing look, this WordPress gaming theme can indeed make your heart racing.
PlayerX Theme Key Features:
With all the fantastic features, $69 price for this theme doesn't seem too much.
"Up your game with Overworld" – that is the slogan they are giving. But is it really what it claims to be? We will certainly look into it now.
Overworld Theme Key Features:
The regular price of this theme is $75. This price may seem a bit high at first, but when you look at the features, the cost becomes reasonable.
Plaxer is a high-powered WP theme exclusively developed for gaming and esports. If you are looking for creating an excellent website, the big set of components and styles will help you ultimately.
Plaxer Theme Key Features:
The base price of this theme is $59.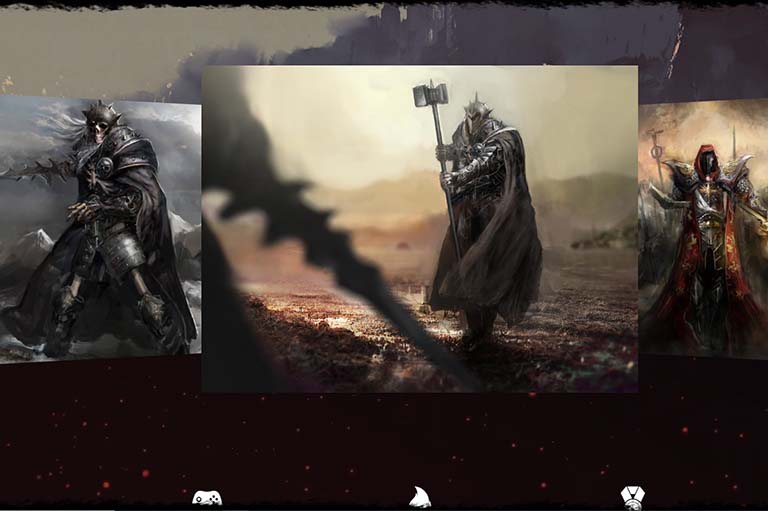 Godlike is an atmospheric WordPress gaming theme via which you can do multiple tasks. With this theme, you can promote your game, create a social network, and grow up a community of your own. You can also build a store to sell different games and gaming products.
Godlike Theme Key Features:
Godlike is priced at $59.
If you are an indie game developer and looking for an easy-to-customize WordPress gaming theme that has loads of features, Xion is a good pick for you.
Godlike Theme Key Features:
This theme is also priced at $59.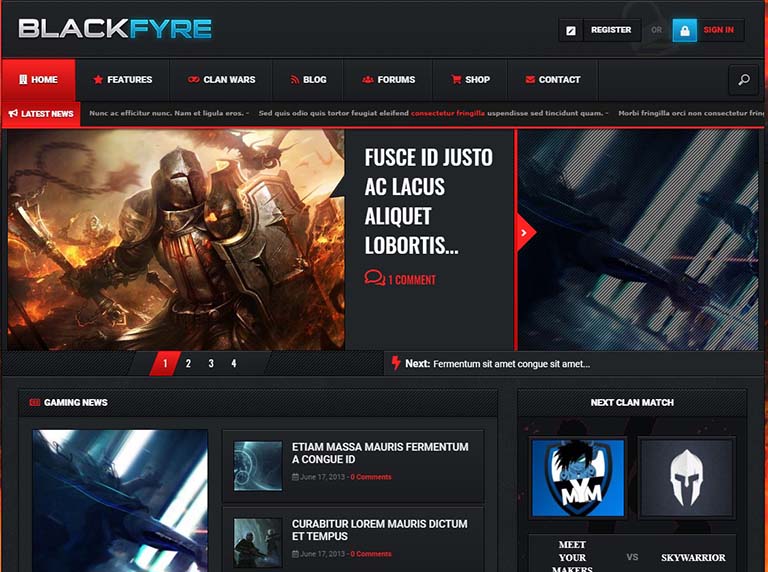 Modal Survey is a Premium version WordPress quiz Plugin which uses poll and different types of quizzes to engage more visitors and understand the mindset of the customer to give product recommendation or better customer service. With this plugin, you can do unlimited surveys, questions, and answer sessions with an animated display like a progress bar, pie chart, or a simple text format. It can offer valuable resources or links at the end of the survey, which ensures more user participation. Moreover, you can request for participant's name and email address at the end of the questionnaire or simply put a message for your participant's on your behalf. Additionally, you can integrate Mailchimp, Freshmail, GetResponse, MadMimi, MailChimp, MailPoet, MyMail, SimplyCase, and YMLP to your website.
Blackfyre Theme Key Features:
If you decide to buy the theme, it will cost you $64.
The powerful page builder has its own esports theme. If you are in search of a multipurpose WordPress esports theme, Divi can be a perfect choice for you. With free layouts every Friday, very own page builder, and developer-friendly interface, Divi is an ideal fit for you.
If you are a hardcore developer, $199 of one-time payment would be a good investment. For testing, you may also choose the one-year package for $70.
Youplay is a creative theme for gaming communities and clans. The clean and flexible WordPress gaming theme has WPBakery page builder in it and a powerful admin panel to fine-tune the theme.
Youplay Theme Key Features:
The price of this theme is $59, but that does not seem too much as it includes 2 plugins worth $53.
The team is a multisport WordPress theme developed especially for team sports like soccer, football, baseball, hockey, basketball, DOTA, and CS: Go. What makes this theme unique is that it has all possible statistic types, and the exclusive sports management system allows you to add new teams, players, matches, tournaments, leagues, and championships in just a few clicks.
It comes with a $49 of the regular price.
If you are planning to build game news websites, GoodGame might prove very handy. It has all the features of a gaming news site or magazine that might need it. You can easily assign platforms like PC, PlayStation, and Xbox to your posts. Video reviews and new game trailers from YouTube or other platforms are easily embeddable. Even your Twitch account integration is straightforward.
GoodGame Theme Key Features:
The regular price of this theme is $59.
If you are looking for a WP theme intended for esports organizations, teams, and gaming clans, you are at the right spot. PixieBolt offers its users the features of adding players, matches, teams, streams, sponsors, news/blogs, sponsor promotion, about us, and more than 100 other unique options.
PixieBolt Theme Key Features:
Like many others, this theme is also priced at $59.
Eldritch is the name of a mesmerizing esports and gaming WordPress theme. It has been made for everyone in the gaming industry. It is equipped with 6 enthralling homepage layouts. It also comes with a forum template powered by bbPress.
Eldritch Theme Key Features:
Actually, the list of features for this theme cannot be written in such a short space. It has various other features that make this theme purchase-worthy at $79.
PixieFreak is yet another powerful WordPress esports theme developed by the PixieSquad team. What makes it more amazing is its flexibility. You can show, hide, or reorder sections pretty easily in this theme. A wide range of different capabilities with multiple options makes this theme a unique one.
PixieFreak Theme Key Features:
The price of PixieFreak is 59 US dollars.
Looking for a WordPress gaming theme for esports tournaments and contests? If the answer is 'yes,' look no further. PixieClash is the ultimate solution for you. With this fantastic theme, you can arrange competitions, add teams, promote your sponsors, schedule matches, and much more! Want to know more about what you can do with it? Let's have a look at the list of features.
PixieClash Theme Key Features:
59 USD for all these look reasonable.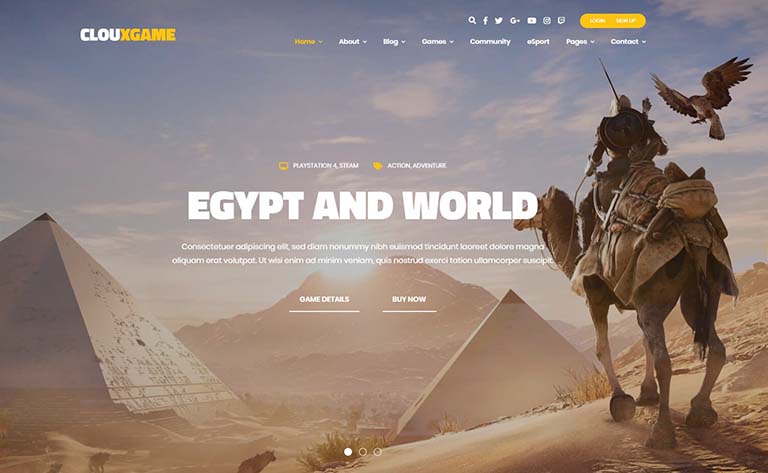 Cloux is a multipurpose WordPress gaming theme with which you can do game listing, game publicity, and game reviews. Comparatively low priced, this WP theme can be a perfect pick for gaming enthusiasts.
Features list:
Cloux Theme Key Features:
The price of this WordPress gaming theme is $35.
If you are a puzzle game developer, Escapium could be a good option for your site. This theme is specially developed for escape room real-life, quest, and puzzle game companies. It can be used for event-based sites too.
Escapium Theme Key Features:
The regular price for this theme is 64 USD.
Ludos Paradise is the ultimate multipurpose gaming theme for WordPress. It has the unique features of outstanding gaming design, live game streams, clan creation and management, gaming forum creation, and much more.
Ludos Paradise Theme Key Features:
$59 for all these features look pretty rational
Gamezone is a modern WP gaming theme for all possible types of games. Be it HTML5 games, arcade, MMO, or RPG; Gamezone can serve them all.
Gamezone Theme Key Features:
With all these and more, this theme costs $59 on the Envato market.
SquadForce is a real multipurpose theme for your gaming needs. You can build a game portal, a gaming forum, or an esports magazine with it. But that's not the end. You can also use this theme to build a startup, a news portal, an eCom store, or just a personal blogsite.
SquadForce Theme Key Features:
With a $59 price tag, this theme is an ideal pick for your gaming needs.
If you are a sports enthusiast and are planning to turn that hobby into some serious blogging, MagPlus is the perfect theme for you.
MagPlus Theme Key Features:
This multipurpose game portal WordPress theme is priced at $59.
If you are looking for creating massive gaming communities, Arcane might prove a right choice for you. In this theme, users can create teams, launch tournaments, challenge each other, keep track of the matches, share content, and much more.
Arcane Theme Key Features:
Buying this WordPress gaming theme will cost you $64.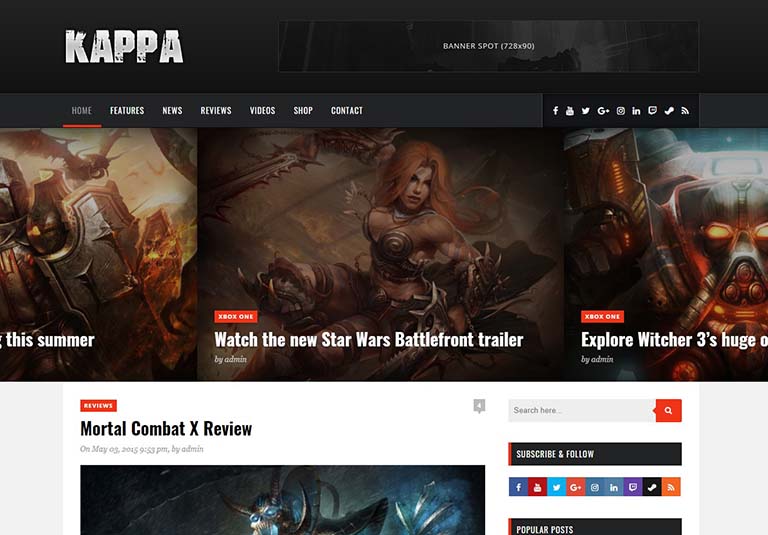 It is a premium WordPress gaming theme that is designed to empower and inspire your gaming passion. With this powerful theme, you can create game reviews, showcase game news, and market your favorite merchandise.
Kappa Theme Key Features: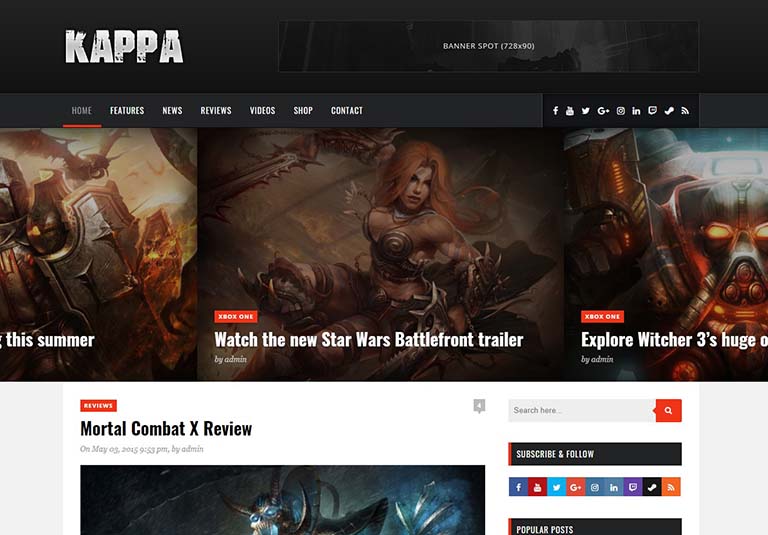 For games like basketball, soccer, American football, Hockey, etc. Alchemists is the perfect theme. It is built with SportsPress plugin and is ideal for players, teams, clubs, or leagues site.
Alchemists Theme Key Features:
The regular price of this plugin is $69.
So you see that every theme has its own strongholds and features. Finding the perfect one for yourself might seem a bit harder for you. That's why we are giving you some recommendations here.
If you are looking for the most features, try selecting one from PixieHuge, PixieClash, PixieFreak, PixieBolt, or BlackFyre.
If you are looking for a theme that you can use for different purposes, then Divi or SquadForce would be a better option for you.
If you are on a budget and trying to get the fullest within that, Kappa, Cloux, Team, and PixieHuge will be perfect.
If you want to develop a gaming community or build up a gaming magazine MagPlus, Godlike, or GoodGame should be your choice.
For the most amount of plugins support, try the Ludos Paradise.
If you still have any doubts or queries about any WordPress gaming theme, give us a buzz, and we will help you in every way possible.